NHL Preview: Minnesota Wild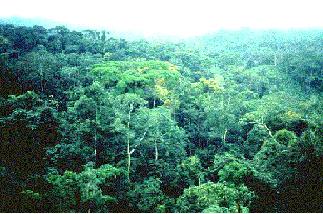 Today, it's part number nineteen in our series of team previews anticipating the imminent arrival of hockey season. What better number for taking a look at the Minnesota Wild? Take it away, DefDude:
In a year where the state of Minnesota was the perfect place to be named the Wild (I'm looking at YOU, Fred Smoot), the 2005-2006 edition of the Minnesota Wild was anything but, scoring a paltry 2.78 goals per game, bad enough for 25th in the league. Minnesota's suffocating style of defense, which ranked at the opposite end of the spectrum, 5th in the league, left little room for creativity, effectively smothering the chances of a goal being scored in a game involving Minnesota, period. Marian Gaborik scored a career high 38 goals, and played at a point per game pace for the first time in his young NHL career, but injuries limited him to 65 games for the Wild, whose dearth of skilled forwards was especially visible in Gaborik's absence.
To that end, management made a commitment to improving the offense. They brought in Minnesota native and proven scorer Mark Parrish, who can bang around the corners and create space for Minnesota's few skilled wingers. Minnesota also brought in puck-moving defenseman Kenny Johnsson, whose skills should certainly improve Minnesota's wildly awful power play. But most importantly, Minnesota added Pavol Demitra, a talented forward whose experience with Marian Gaborik on the Slovakian national team will hopefully translate to the North American game, resulting in a Vikings-style orgy of scoring (And if you want to think I'm talking about the old Culppper to Moss connection, feel free).
But much like their Canadian rivals in Calgary, Minnesota's strength remains its defense. Led by newly arrived veterans Johnsson and Keith Carney, the Wild should easily uphold the Jacques Lemaire tradition of being unfairly good on defense, which should make goaltender Manny Fernandez happy, especially now that he will be tested with a full slate of games after Minnesota dealt his netminding counterpart to Edmonton last season. If the defense can hold itself to the same standard as last season, and the offense can chip in an extra goal every other game, challenging Calgary for the division crown suddenly becomes a doable proposition. Kind of like the stewardesses on Lake Minnetonka.
To follow all the goings on up north, check out
State of Hockey News
or
minnesota wild
. There are probably some actua news sites you could check out too, but blogs are just more fun.
Labels: Minnesota Wild, NHL Previews