NHL Preview: Carolina Hurricanes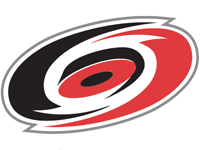 Welcome to the twelfth part of our thirty part series ushering in the coming NHL season. Today, the focus is on the defending Stanley Cup champion Carolina Hurricanes.
Ah, the Carolina Hurricanes. As near as I can tell, they are more or less immune to my jokes. They fail to lose with any sort of consistency. None of their players are insufferable douchebags. Heck, I can't even use a funny picture to accompany their preview (I'm still surprised they're even allowed to continue using the name "Hurricanes"). Truth is, if it were not for the fact that they play in the same division as my beloved Washington Capitals, I would probably have a soft spot for the 'Canes. It isn't often a team gets to make a Cinderella run to the Stanley Cup Finals twice in the span of four years (see: 1996 Florida Panthers, 1998 Capitals), let alone actually win one. But that is exactly what they did last year, edging out their former WHA brethren Edmonton Oilers in a seven game final for the ages.
But they do play in the same division as the Caps. And objectivity is not one of my strong suits. As if it weren't bad enough to watch the Tampa Bay Lightning win the Southeast Division's first Stanley Cup back in 2004, the Hurricanes had to rub it in by bringing the Cup back down South for the second straight season. But don't feel bad for me. Feel bad for all the people in
Hartford, CT
(best logo ever, by the way) who had to watch as the team that was taken from them celebrated a championship hundreds of miles away, cheered on by idiot fans who had
no appreciation
for their own good fortune. At least the Colts have had the decency to choke badly in the playoffs every year. Luckily for the folks in Connecticut, and for the general populace, it won't happen again this year.
As often happens with a succesful team, several of the key cogs from Carolina's run to the Cup have since cashed in and gone on to greener pastures. Doug Weight, Mark Recchi, Matt Cullen, Martin Gerber and Aaron Ward all signed free agent deals elsewhere, and the team couldn't have hoped to replace them in just one offseason. Add to that the fact that Cory Stillman and Frantisek Kaberle will miss four and six months respectively after both undergoing offseason shoulder surgery. (Note from Sabres fans: Karma's a bitch, ain't it?) Probably the biggest loss is Gerber, who spent alot of time as Carolina's number one guy in net last season. If Cam Ward struggles, instead of a safety net, he now has John Grahame (kind of like tightrope walking over Niagra Falls). When all is said and done, look for the Hurricanes to end their quest for a repeat in the second round of the playoffs.
For all your Hurricane blogging needs, you're welcome to try the beautifully named
Carolina Hurricanes Stanley Cup Champions Blog
or the (slightly) more creatively named
Hurricane Watch
, though neither seem to be updated too often. Probably off having sex with their girlfriends, who like them because their favorite team has actually ever won anything. Losers.

Labels: Carolina Hurricanes, NHL Previews