NHL Preview: The Great Satan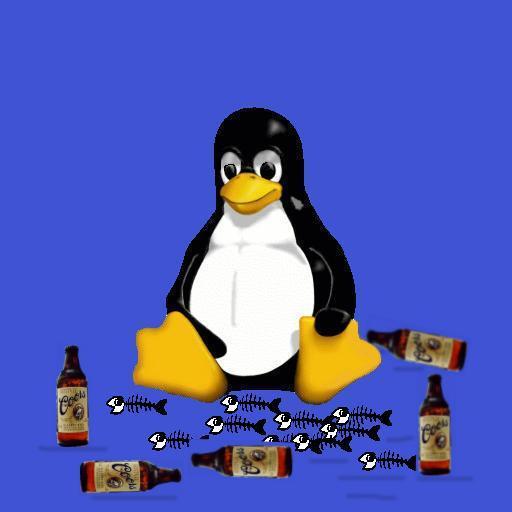 Here we go. The moment we've (read: I've) all been wating for. Our tenth part of the thirty part series previewing the impending NHL year. In it, DefDude turns his eye to my own personal mortal enemies, the Pittsburgh Penguins.
What a tumultuous offseason it has been for hockey fans in the Steel City. From their Golden Boy losing out on "his" Calder trophy, uncertainty over the team's ownership and future in the city, and the three ring Russian circus brought by Russian prospect Evgeni Malkin's covert arrival to the United States, there has rarely been a dull moment for fans in Pittsburgh, which is good for them, because it isn't like Pittsburgh ever received an inordinate amount of attention from the media before this offseason despite its being an ailing franchise in a small market or anything.
After being an active player in the free agent market last year, only to watch their overpriced veterans underperform and lead the team nowhere but backwards (except for Sergei Gonchar, since he can't even skate that direction, much less lead a team in it), Pittsburgh elected to stay relatively quiet this go round, with the only acquisition of note being the return of veteran winger Mark Recchi to help solidify the offense and bring an experienced voice of leadership to the locker room. This season, the youngsters on Pittsburgh's roster will be given a chance to prove their mettle at the NHL level and blossom into bona fide NHL stars, a youth movement to be led by the potentially devastating 1-2 punch of Sidney "Golden boy" Crosby and the aforementioned Evgeni "Here's hoping he's Ovechkin 2.0" Malkin, along with elite goaltending prospect Marc-Andre Fleury, who has the potential to be a Vezina contender in a few years if he can develop greater consistency.
Hampering this team's development, however, will be the presence of a certain few leftovers from last season's spending binge. Sergei Gonchar, who should never, ever be asked to do anything more than improve a power play, will now most likely be looked to as the #1 defenseman due to his salary and wealth of experience. This despite the fact that he doesn't actually know how to play defense, and will instead steal a roster spot from a player with much more potential for development, all while compiling an impressive -20 or worse defensive rating. The question of leadership also poses an issue for such a young team; while it might seem intuitive to ask the experienced Recchi to assume a vocal leadership position, he had a well publicized spat with Sidney Crosby last season, and any move on the part of management to suggest a trust in Recchi could alienate the Golden Boy. Conversely, Crosby himself has not displayed the maturity to assume a leadership role yet, instead doing little but annoying and frustrating both teammates and officials with his constant on-ice complaining. Not to mention the
historical argument
against giving such a large role to such a young player. The only other veteran on the team, Gonchar, has displayed no leadership skills over his long career, leaving the team in a tight bind, the solution to which will have long lasting repercussions for the city of Pittsburgh…assuming, of course, the team is there long enough to see those repercussions.
If you'd like to follow all the Pens related blogging fun, you've got quite a few options. Check out
The Hockey Knight
,
Pittsburgh Penguins Report
or
Pittsburgh Penguins Blog
. But remember that if you do, the terrorists have won.
Labels: NHL Previews, Pittsburgh Penguins